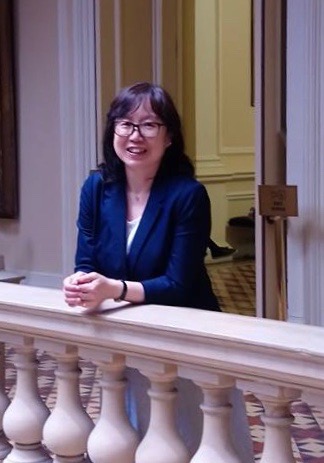 Access to Justice
"We have wonderful justice for corporations and for the wealthy. But the middle class and the poor may not be able to access our justice system." – Chief Justice Beverley McLachlin, University of Toronto conference, 2011.
If you are thinking of suing someone, or if you are being sued, you should retain a lawyer to represent you.  However, when typical hourly rates are often in excess of $300 per hour, retaining a lawyer could be an unaffordable luxury!
The inability to afford representation means many plaintiffs must live with the wrong they have suffered. Defendants are forced to give up, even when they have a meritorious defence. For some, there is no option but to litigate on their own.
Even though it is a fundamental right to be self-represented, the reality is that the legal system is so complex that it can effectively preclude anyone from exercising this right, unless you have legal training.
Civil justice should be available to everyone, regardless of wealth. My goal is to improve access to justice for everyone, by promoting limited scope retainer service or unbundled practices to lawyers and litigants, as well as provide public education on litigation to everyone.
Heather's Story
Unlike most lawyers, my legal training began as a client. My husband and I were parties in a lawsuit. We retained a lawyer initially.However, due to the mounting costs, we decided to represent ourselves. Although I was already a law student at that time, I found navigating through the legal system to be challenging.
As a result of this experience, I am determined to help others who are forced to represent themselves. I believe that one way to do this is to provide legal services on a limited scope retainer basis. What this means is that the client hires the lawyer to perform limited, discrete, well-defined tasks. This way, the litigant could retain more control as to how much they want to spend in the litigation.
I discovered quite early during practice that law school does not teach you enough to be a fully effective lawyer! So, I co-founded an association of lawyers with the help of Mick Hassell, called the Self-Rep Navigators. The goal of this association is for mutual support of lawyers who offer limited scope services. We meet quarterly to discuss practice issues. These are lawyers who each provide some form of limited scope service. The areas of practice include family, civil, criminal and civil appeals. Many of them also provide full service, should the client requires. (Please note that this is an association, like the Ontario Bar Association or the Toronto Law Association, but much smaller! They are not a law firm. )
Starting January 2019, I will no longer be in private practice. Instead, I will be focusing on legal education projects. In addition to maintaining this website (see Resources page: https://litigation-help.com/classroom-for-self-reps) I also give talks at the Toronto Public Library with the help of my colleagues. Check out my series in 2019 on the library website here: Heather's Talks Finally, I will be partnering with some colleagues in producing some videos on mediation and court procedure "how-to" videos. There's lots to look forward to in 2019!
I am also interested in the area of wrongful convictions in criminal justice, especially when expert evidence is involved. I completed a Master's of Laws degree at University of Toronto just recently. My thesis examined how the role of a judge could be modified in our common law adversarial process to ensure expert evidence can be critically evaluated, instead of the judge or jury being intimidated and fooled by experts. The abstract is reproduced here:
This thesis examines the role of the judge in preventing wrongful convictions. It focuses on the case of Rv Mullins-Johnson. William Mullins-Johnson was accused of killing his niece by mechanical asphyxiation during an episode of sexual assault. He was convicted of first degree murder. After twelve years in jail, he was acquitted by the Ontario Court of Appeal. Fresh expert evidence revealed that the trial Crown expert opinions were unreliable, and that the pathology evidence was inconclusive of murder. This thesis explores what went wrong at trial, by comparing trial expert testimony to appeal expert testimony. It examines the role of a judge in a trial involving expert evidence, and in particular, whether judicial training in handling expert evidence and judicial intervention could have avoided the wrongful conviction in this case. It also provides a potential solution that responds to the issues that arise in the common law system when judges specially trained to handle scientific expert evidence are prohibited from applying their knowledge at trial.