Heather Hui-Litwin and her guest speakers are giving a number of talks this year at the Toronto Public Library and other community centres in the Greater Toronto Area.
Check out our 2020 schedule here: https://litigation-help.com/program-schedule-2020/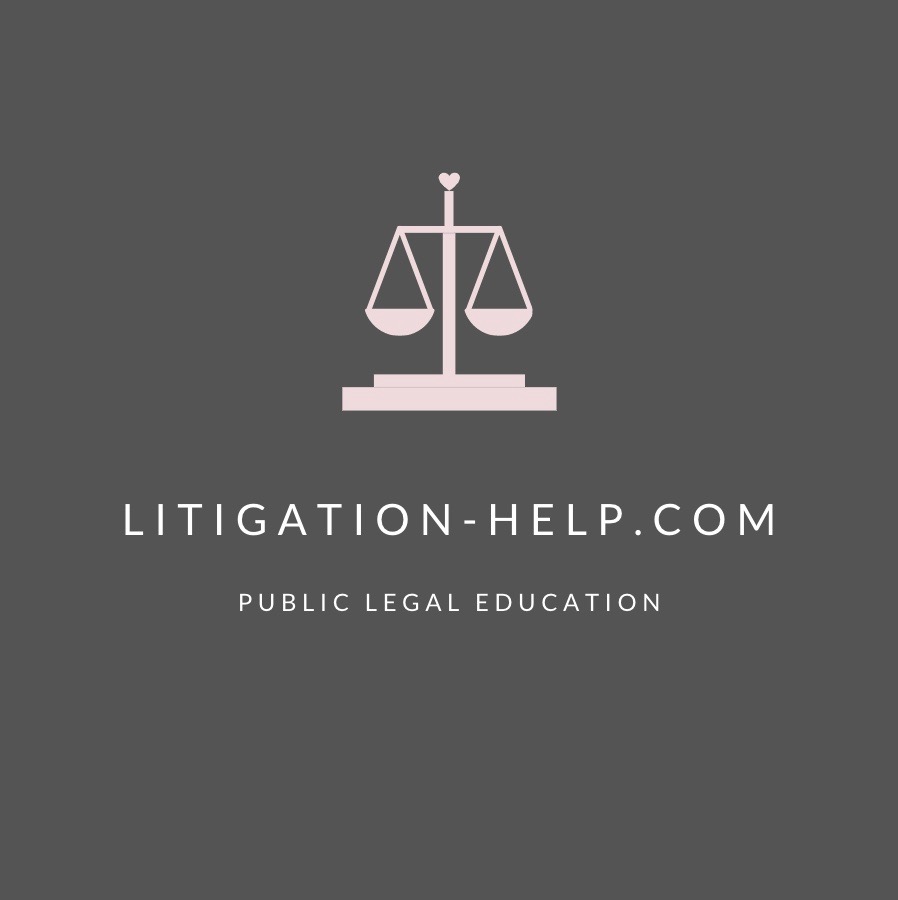 Program Title: Myths and Misconceptions about the Legal System
December 12, 2019
1:30-2:30pm
Bernard Betel Centre. 1003 Steeles Ave W, North York, ON M2R 3T6
Before she became a lawyer our featured speaker, Heather Hui-Litwin, held many assumptions about the justice system. She had a lot of faith in the system. She thought it was mostly common sense. She thought in terms of black and white, right and wrong. She believed that the person in the right will be saved, and justice always prevails. After having gone through a civil trial, becoming a lawyer herself, she realized that her beliefs were overly simplistic. Her idealization of the adversarial process prevented her from exploring and understanding the tremendous value in collaborative conflict resolution processes, such as mediation.  If she had known then, what she knows now, she would have done things differently. In this talk Heather will attempt to share with you the realities she learned, in her journey from being a client to becoming a lawyer. 
Past Talks
1.Mediation: The Not-So-Secret Secret in Law.
December, 2018. Palmerston Library.
Guest Speaker: Gregg Fenten.
Many people who are involved in lawsuits assume that they have no choice but to continue their matter in court. In fact, mediation is an extremely useful and powerful out-of-court option to resolve disputes. Mediation can be used by litigants at any time before, or during the litigation until trial. It is particularly important in family law matters, as parties need to continue to interact with each other during and after the court matter.
Even though many people have heard about mediation, few really understand how it actually works. Therefore, they don't realize the power and benefits that mediation provides, compared to litigation.
2. Myths and Misconceptions about the Legal System
July 6, 2016. Barbara Frum Library.
Heather says, "Before I became a lawyer, I held many assumptions about the court process. As a lay litigant during the early stages in our lawsuit, I thought that as an educated adult, I certainly understood what fairness means, what's right and wrong, and what constitutes a fair hearing process, and I should be able to represent myself at court. I was continually surprised as I proceeded through our lawsuit. One of the biggest surprise to me is that even when you are awarded a judgement in your favour, it is still up to you to enforce the judgement. Furthermore, even if you think you have a meritorious case as a plaintiff, you can still end up losing your day in court! There are numerous other surprises that I learned over the years. I hope that by telling you about the realities of litigation, you will be able to make more informed decisions about your own court case."
3. Basic Legal Research
Feb. 13, 2017. Barbara Frum Library
This will be workshop is targeted to those who are thinking of starting a lawsuit, or for those who are in the middle of the litigation process, who would like to learn how to do some research on their own. Heather will give you an introduction to legal research, using the free database CanLII. Other helpful resources will also be discussed.
4. Hiring a lawyer for a lawsuit: What are "limited scope" or "unbundled services"?
This talk was given at the Brentwood and Runnymede branches in Spring of 2016.

5. How to get Legal Advice without Breaking the Bank
Wednesday, January 23, 2019 @ 6:30-8:00pm
Hinton Theatre (3rd Floor), Toronto Reference Library. 789 Yonge Street, Toronto, Ontario.
Many people who are involved in lawsuits know that they need to hire lawyers to help them. However, due to the huge costs, many are choosing to represent themselves instead.
Currently, there are some very useful legal information websites that are free to the public. Despite this, most people recognize they still need to have individual assistance and advice from in-person consultations with lawyers.
One type of live, in-person legal help can be found in legal clinics. Some are located right in court houses. Others are specialized clinics which offer services in specific subject areas, such as family, business etc. I will give examples of these.
Secondly, lawyers are beginning to offer what is known as "unbundled services" or "limited scope retainer" or "limited scope" services. This type of service means that lawyers can help you for discrete parts of your lawsuit. This kind of service is supported by the Law Society of Ontario. It is also acknowledged in the rules governing lawsuits, and in the rules governing the legal profession.
6. Hiring a lawyer for a lawsuit: What are "limited scope" or "unbundled services"?
Saturday, February 2, 2019 @ 2:00-4:00pm
Toronto Public Library, Deer Park Branch, 40 St. Clair Avenue East, Toronto, Ontario. Program room, 2nd floor
Lawsuits cost a lot of money, but no one needs to go to court without legal help. Heather explains how lawyers may offer "limited scope" or "unbundled" rather than "full retainer" services, allowing them to help for parts of cases.


7. Who Does What in the Legal System?
Thursday, February 21, 2019 @ 2:00-4:00pm
Beeton Hall, Main Floor, Toronto Reference Library, 789 Yonge Street, Toronto, Ontario
Many litigants or people who become involved in court do not realize that in addition to lawyers, there are many other professionals who may be very helpful to their matters. One example is "process servers." These are people who deliver and serve court papers. Another are court reporting services, where one holds "out of court" examinations in preparation for trial. In this talk Heather will explain who the various professionals are, such as mediators, paralegals, financial evaluators, etc. and what they do and how to find them.

8. What to Expect in a Civil Lawsuit: Overview of the Legal Process
Wednesday, March 6, 2019 @ 6:30-8:00pm
Hinton Theatre (3rd Floor), Toronto Reference Library, 789 Yonge Street, Toronto, Ontario
Guest Speaker: Mick Hassell, www.trialcounsel.ca
Many people go into lawsuits without any knowledge as to how a lawsuit unfolds, or what to expect. Many people express disbelief when they finally find out, at the end of a lawsuit, that the court does not enforce the judgement for you when you win!
In this talk, you will be introduced to a summary of the entire process, beginning with pleadings, the various procedures and deadlines that occur before trial, trial itself and enforcement, and a very brief introduction to what appeals involve.
You will learn the following what the basic phases are in a civil lawsuit:
-Pleadings
-Discovery
-Mediation
-Pre-trial conferences
-Motions
-Trial
-Appeals
You will learn about the concept of "precedents". You will learn about the different sets of laws and rules and customs (practices) that may apply.
9. Divorce and Separation: What are my Options?
Wed May 15, 2019
6:30 p.m. – 8:00 p.m. 
S.Walter Stewart Library, 70 Memorial Park Avenue, Toronto, ON  M4J 2K5
Also at presented at the Toronto Reference Library Oct. 24, 2019
Many people tie divorce with going to court. In fact, there are other ways to go through a divorce other than traditional litigation.
In a panel discussion, Lawyers Heather Hui-Litwin and Eva DiGiammarino, and Mediator Laura Tarcea, will compare the difference of going to court in family law, versus mediation and collaborative lawyering. Examples of custody and support issues will be used to explain these approaches.
Attendees will learn how to make informed decisions on whether to choose litigation or mediation, and how to hire family lawyers, depending on whether they want to hire a collaborative lawyer or a traditional family lawyer.
10 Program Title: How to Become a Lawyer
Thu Aug 29, 2019
2:00 p.m. – 3:30 p.m. 
90 mins
Yorkville Library. 22 Yorkville Avenue, Toronto, ON  M4W 1L4
This talk is aimed at teens and young adults who are considering entering the legal profession. Heather will explain the process and requirements of becoming a lawyer. She'll talk about the LSAT, what law school is like, articling, bar exam, and much, much more! 
Registration is required. Please go to Eventbrite to register.https://www.eventbrite.ca/e/how-to-become-a-lawyer-tickets-64006572381
11. Program title: Incorporation Basics
August 20, 2019
6:30 p.m.-8:00 p.m.
Fairview Library, 35 Fairview Mall Drive, Toronto, ON  M2J 4S4
Guest speaker: Samuel Michaels
Program description:More and more people are opening up their own businesses these days. However, there is more to be done than just getting a website, or having inventory ready! Before starting a business, it is important  to be aware of basic legal requirements, such as how corporations are set up,  what legal documents have to be filed with the government, and what the pros and cons are in setting up a corporation. 
Recent Posts
Recent Comments
Archives